In the US online world, people are fond of proclaiming "the riches are in the nitches" and there's a lot of truth in that. But where do you begin when you decide to start a home-based business in later life?
Here's a step-by-step guide designed for someone over 50 looking to discover their niche for a work-from-home business:
Take a moment to think about what you've been through, what you're good at, and what you love.
Which industries have you worked in?
What were the tasks or roles you found most enjoyable in your previous jobs?
What are your favorite hobbies?
What experiences shaped your perspective?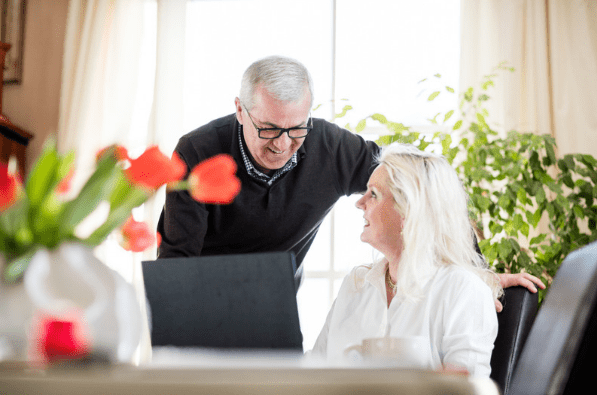 Think of all the things that annoy you and are still to be resolved.  
Sometimes, the best business ideas come from fixing real-world problems or filling a gap in the market.
Find out what's trending in the market.
Being over 50 gives you the advantage of seeing how things have changed over time. What's changing? What's cyclical? Where do you see possibilities in areas you're knowledgeable about?
Get help from your network: speak with peers, former colleagues, friends, and family.
Perhaps they'll discover a talent or ability that you've ignored. Sometimes it takes an outsider to spot the chances you're missing.
Have you thought about teaching or consulting?
Don't keep your skills to yourself, share them! Share what you know! If you're an expert in something, teach it. Whether it's work stuff, a hobby, or just cool tricks, we want to hear it.
Evaluate Business Models:
Not all businesses require inventing something new. Perhaps you can take an existing idea and apply it in a new context or to a specific audience. Franchising, drop shipping, or affiliate marketing might be models to consider.
Don't jump in headfirst; test your idea on a small scale.
If you're considering an online store, try selling on Etsy or eBay first. Getting feedback will refine your business idea.
Stay curious: Embrace the digital world that's always changing.
Keep yourself up to date with online courses related to your niche. Coursera, Udemy, or LinkedIn Learning have lots of courses that can give you fresh ideas.
Know your audience: Once you've spotted a potential niche, research your target audience.
How do they typically behave? What do they need? What are their preferences? If you're stuck, try using Google Trends or surveys.
A mentor who's done it before can help you start your home business.
You can learn a lot from their experience and avoid common mistakes.
Whatever you do, don't stress.
I'll finish with another saying;
"you're never too old and it's never too late to start again"